ALBUM – view my Prince Edward Island Album
TRANSITION CHART – Canada Area
Fast Facts
Region: North America / Hawaii
Group: Canadian Provinces
Classification: Colony (British)
Prior Regime: Nova Scotia
Key Dates:
1769 – Separated from Nova Scotia to become separate colony
1864, Sept – Canadian Cofederation Formed in Charlottetown, PEI refuses to join
1873, Jul 1 – Joined the Canadian Confederation
Following Regime: Canadian Confederation
Scott Catalogue: (Prince Edward Island) #1-16
Pick Catalogue: none
History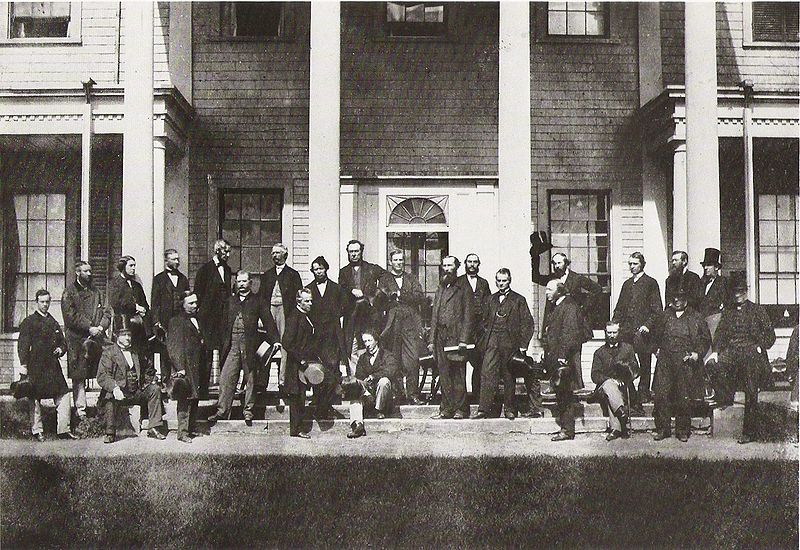 Prince Edward Island was originally inhabited by the Mi'kmaq people who called the island Epekwitk, meaning "resting on the waves." They believed that the island was formed by the Great Spirit placing some dark red clay which was shaped as a crescent on the pink waters.
Named Île St. Jean by the French, the island was the site of fishing communities with little of permanent settlement, until the treaties of Utrecht, signed in the period from 1713 to 1715, granted Acadia (Nova Scotia) to Great Britain. Many Acadians, wishing to remain under French rule, moved to the island.
The British seized Île St. Jean in 1745 and held it for three years. In 1758, during the French and Indian War, they occupied it permanently, and most of the Acadians were dispersed. The British called the Island St. John's, and eventually it was annexed to Nova Scotia in 1763.
In 1769, it was made a separate colony, with Charlottetown as its capital. Many Scottish immigrants came to the colony in the 1770's as well as a large number of Tory refugees from the United States settled there after the Revolutionary War. In 1798, the name was changed to Prince Edward Island.
In September 1864, Prince Edward Island hosted the Charlottetown Conference, which was the first meeting to develop the Articles of Confederation for the creation of Canada in 1867. Prince Edward Island was a dissenter and didn't join the confederation at the time, choosing to remain part of the nation of Great Britain and Ireland. Eventually Prince Edward Island entered Canadian Confederation on July 1, 1873.
Stamps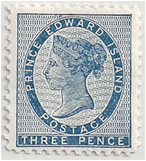 ALBUM
The first postage stamps of Prince Edward Island, a set of three, were issed on Jan 1, 1861, and featured (as did all PEI stamps) an image of Queen Victoria. An additional series of five stamps were issued in 1862-65, on both white and yellowish paper. A 4p stamp was issued in 1868, to account for a postage change, and on Jun 1, 1870, a beautiful engraved portrait design of Queen Victoria was issued (all other PEI stamps were profiles). This design was very similar to a 1860 New Brunswick stamp.
With the change over to the Canadian Dollar as official currency, a new set of six Queen Victoria stamps were issued on Jan 1, 1872. These stamps were in use for 1-1/2 years until PEI joined the Canadian Confederation on July 1, 1873.
Banknotes
Along with the Treasury notes, two chartered banks issued paper money, the Bank of Prince Edward Island and the Union Bank of Prince Edward Island. However, the pounds issued by these two banks had different values relative to sterling. The dollar was the currency of Prince Edward Island between 1871 and 1873. It replaced the pound at a rate of 1 pound = 4.866 dollars and was equivalent to the Canadian dollar, which replaced it in 1873.
LINKS 
Map from Sandafayre On Line Atlas 
Philatelic Database on Prince Edward Island Stamps