ALBUM – view my Ile Rouad, French Occupation album
TRANSITION CHART – Syria / Lebanon Area
Fast Facts
Region: Middle East / Central Asia
Group: Syria Area
Classification: Occupation (France)
Prior Regime: Ottoman Empire
Key Dates:
1915, Sept 1 – France occupies Ile Rouad
1918, Sept/Oct – Ile Rouad used as a staging area for the taking of Damascus
1919 – Ile Rouad Becomes a part of the Occupied Enemy Territory Administration (East)
1920 – Ile Rouad becomes part of the Alawite State
Following Regime: Occupied Enemy Territory Administration (East)
Scott Catalogue: (Rouad, Ile) #1-16
Pick Catalogue: none
History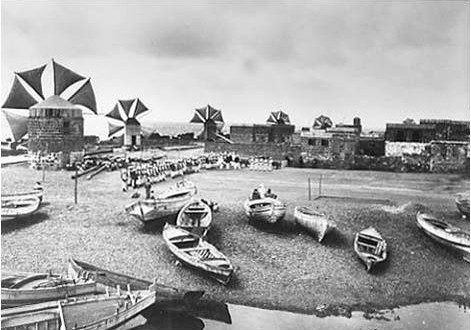 Arwad Island (Ile Rouad in French) is an island south of Latakia off of the coast of Syria.
The island has a long and ancient history. It is mentioned several times in the Bible as the home of the "Arvadites" and was known to be settled by the Phoenicians. Through the ages, it was considered a strategic port and mentioned in records of the Egyptians, Persians, Greeks and the Romans. During the later part of the 13th century, in the time of the Crusades, the island of "Ruad" was used as a bridgehead or staging area by the Crusaders, and was the last piece of land that the Crusaders occupied in the Holy Land, as they were fighting a losing battle against the Muslims.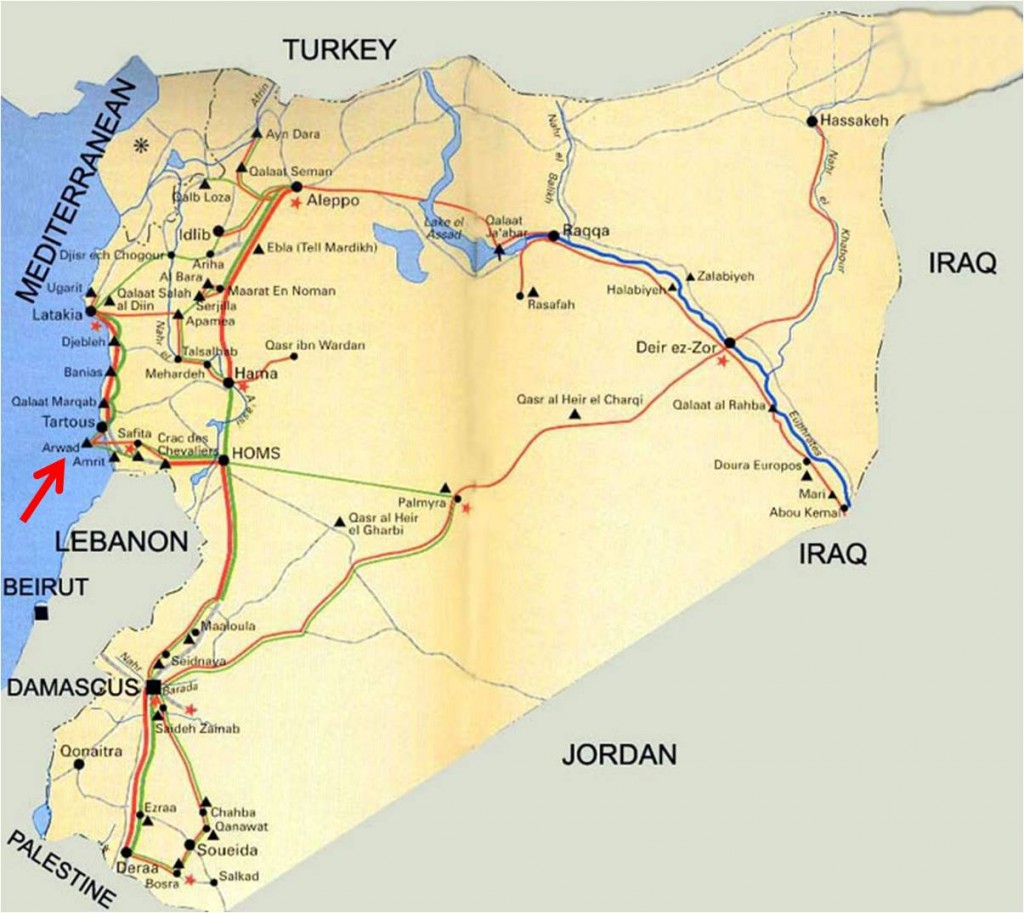 Therefore, it is not surprising that Arwad was a strategic island in World War 1. Ile Rouad was the first point of French occupation in the Middle East, as on 1 Sept. 1915, the island was taken by the French Navy cruiser Jeanne d'Arc. Originally Arwad was occupied in order to materially support the Maronite Christians who were being oppressed by the Turks in Lebanon. There had been massacres of Christians in the Ottoman Empire in May 1915 as well as the area was in the midst of a severe famon in Lebanon due to the war. Additionally, Rouad was an excellent center for gathering intelligence in the region. As the World War 1 was winding to a close, the Allies begin using Rouad as a staging area to the Middle East for tranporting supplies and soldiers for the taking of Damascus on 1 Oct. 1918. Ile Rouad is attached to the French portion of the Occupied Enemy Territory Administration in 1919, and on 20 Sept, 1920 the islet became part of the Alaouites (Alawite State). It is now part of Syria.
Stamps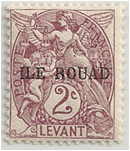 ALBUM
Early in 1916 a civilian post office opened in Arwad with stamps of French offices in Levant overprinted Île Rouad. The first overprint (5 April) was locally hand-stamped and a speculation of the stamp dealer Félix Cohen. The definitive overprints arrived around Nov. 1916.
These were replaced in 1919 by the general issues for French-occupied Syria (T.E.O.).
Banknotes
No special currency was issued for this occupation.
LINKS