ALBUM – North German Confederation album
Fast Facts
Region: German / Polish Area
Group: German States
Classification: Confederation of States
Prior Regime: Various German States / German Confederation
Key Dates:
1866, Jun 14 to Aug 34 – Austro-Prussian War
1866, Aug 18 – North German Confederation Treaty Signed
1867, Apr 16 – Constitution Agreed
1870, Jul 19 – Franco Prussian War begins
1871, Jan 28 – German Unification into the Empire of Germany
Following Regime: The Empire of Germany
Scott Catalogue: (German States, North German Confederation) #1-26, O1-9
Pick Catalogue: none
History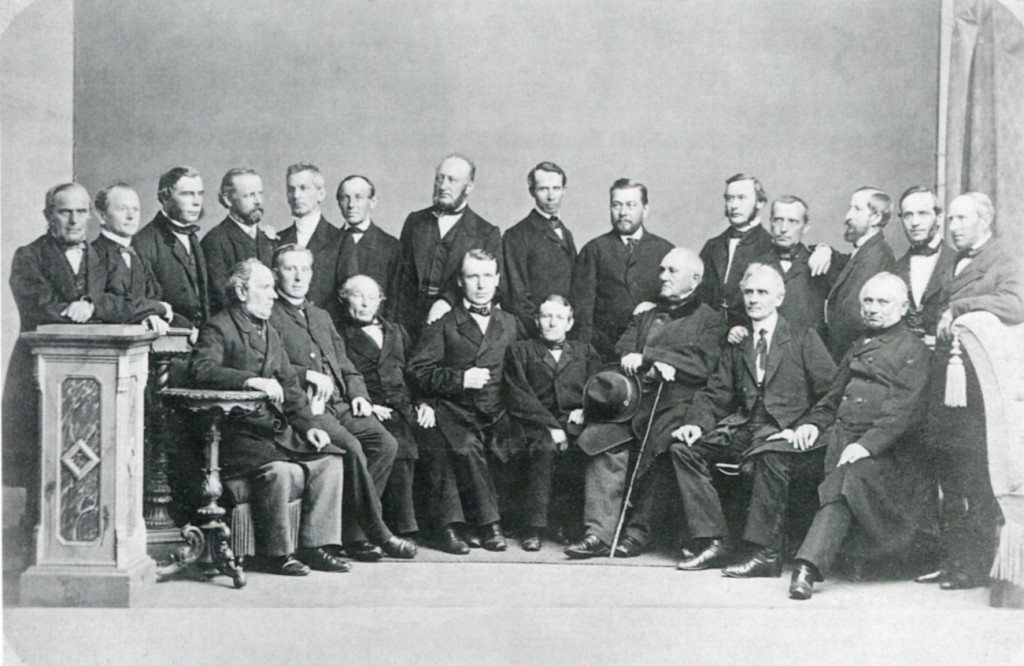 With the final defeat and abdication of Francis II in 1806, the once mighty Holy Roman Empire (HRE) came to an end at the hands of Napoleon Bonaparte. This allowed the armies of France to conquer much of continental Europe, during what is known as the Napoleonic wars (1803-1815). It wasn't until the disastrous attempt of invading Russia and the final defeat at Waterloo in 1815 that the grand armies of France were finally defeated. This left the German speaking world fractured into two powerhouses, Austria and Prussia and a multitude of smaller Kingdoms, Duchies, Principalities and Free Cities. To attempt to stave off additional wars, the Congress of Vienna, in 1815, created the German Confederation. The Confederation, initially consisting of 39 German states including parts of Austria and Prussia, was a loose political and military alliance designed to replace the former Holy Roman Empire. Although it was officially led by Austria, it was also meant to create a buffer between Prussia and Austria.
While the German Confederation was weak, and went through many trials (including surviving a major revolution in 1848), it did manage to stave off war for 50 years until finally in 1866, the Austria / Prussia rivalry finally erupted. The Austro-Prussian War, commonly called the Seven Weeks War, was by a dispute over the northern territory of Schleswig-Holstein. While most of the larger German states joined with Austria, many of the smaller northern states sided with Prussia. However, the newly formed Kingdom of Italy joined with Prussia, which put Austria at a distinct disadvantage because it needed to fight on two war fronts to the north and south of the Empire. The Prussian/Italian alliance won the war, and Austria paid a heavy price for its defeat. The German Confederation was dissolved, Italy was ceded Venetia, Prussia annexed Hanover, Schleswig-Holstein, Hesse, Frankfurt, Nassau, and parts of Hesse-Darmstadtof, and all of the northern states were consolidated under the North German Confederation which excluded Austria.
The North German Confederation was founded on 18 Aug, 1866 initially as a military alliance. However, the following year it adopted a new constitution which envisioned a much more unified nation, including a free movement between states, a single postal system, common passports, and much more. Since Prussia comprised almost 80% of the nation, it was natural that the leadership would fall to the Prussian King, Wilhelm I and Chancellor, Otto von Bismarck.
The States within the Confederation:
– Kingdom of Prussia (issued stamps)
– Kingdom of Saxony
– Grand Duchy of Hesse
– Grand Duchy of Mecklenburg-Schwerin
– Grand Duchy of Mecklenburg-Strelitz
– Grand Duchy of Oldenburg
– Grand Duchy of Sachsen-Weimar-Eisenach
– Duchy of Anhalt
– Duchy of Brunswick
– Duchy of Saxe-Altenburg
– Duchy of Saxe-Coburg and Gotha
– Duchy of Saxe-Meiningen
– Principality of Lippe
– Principality of Reuss-Gera
– Principality of Reuss-Greiz
– Principality of Schaumburg-Lippe
– Principality of Schwarzburg-Rudolstadt
– Principality of Schwarzburg-Sondershausen
– Principality of Waldeck-Pyrmont
– Free Hanseatic City of Bremen
– Free Hanseatic City of Hamburg
– Free Hanseatic City of Lübeck
The states that did not join the North German Confederation were Wurttemberg, Baden, Bavaria, Austria, and Southern Hesse.
A few years later, in 1870, The Kingdom of Prussia and the North German Confederation, along with several powerful German States in the south (such as Baden, Bavaria and Württemberg) went to war with France in the Franco-Prussian War. The conflict lasted only 10 months and the German victory ultimately resulted in the unification of Germany, creating a greater German Empire under King Wilhelm I of Prussia on 18 Jan, 1871.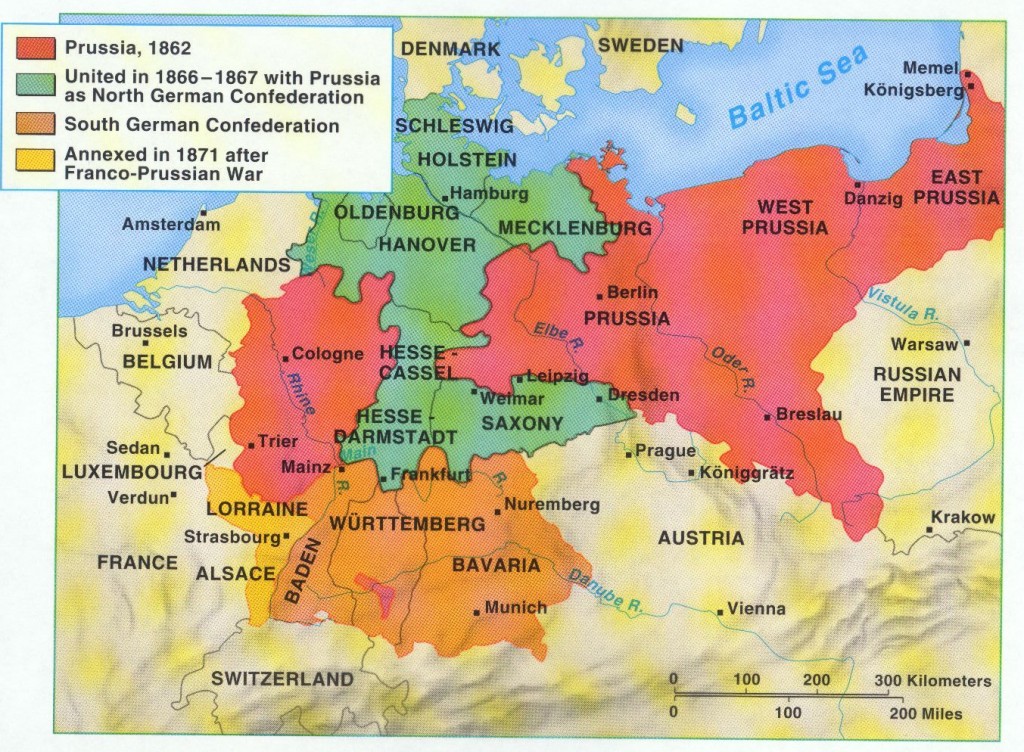 Stamps

ALBUM
A common postal system was launched for the North German Confederation in 1868. A major difficulty which had to be overcome was that within the Confederation, three different monetary systems were in use.
– Northern District: 30 Groschen = 1 Thaler
– Southern District: 60 Kreuzer = 1 Gulden
– Hamburg: 16 Schillings = 1 Mark
To accommodate for these differences, three separate postal groups were created, and stamps were printed in the three different currencies. Although Hamburg continued to issue it's own stamps, the North German Confederation did issue a 1/3 shilling stamp for use in Hamburg.
Stamps of the North German Confederation were replaced, with those of the German Empire in January, 1872, however the currency of the Empire wasn't harmonized until 1875, then Germany moved to: 100 Pfennigs = 1 Mark.
1868 Rouletted Issues – the first issues for the North German Confederation were rouletted 8-1/2 to 11 1/2. 5 stamps were issued in Groschen, 6 stamps in Kreuzer and one in Schillings.
1969 Perforated Issues – The following year, the 1868 stamps were reissued and instead of being rouletted, were perforated 13-1/2 x 14.
1869 Higher Denomination Groschen Issues – In March, 1869, two additional stamps were issued in the Northern District with higher denominations: 10g and 30g.
1870 Official Stamps – Official stamps were issued by the Confederation in 1970, 5 stamps in Groschen and 4 stamps in Kreuzer denominations.
Banknotes
As described above, three separate currencies were used in the North German Confederation. Thaler, Gulden and Mark. Local banknotes continued in use throughout the Confederation period, and no common currency was issued.
Links
History World – Germany 1805-1871
North German Confederation from Wikipedia
Stamps of the North German Confederation – Stamp Collecting World
North German Confederation from Big Blue 1840-1940 Blog