ALBUM – view my Serbian Occupation of Temesvár album
Fast Facts
Region: Central / Eastern Europe
Group: Post WW1 Occupations in Central/Eastern Europe
Classification: Occupation (Serbia)
Prior Regime: Austro Hungarian Empire
Key Dates:
1918, Nov 15 – Serbian forces enter Temesvár.
1918, Dec 3 – French forces arrive to avoid any possible conflicts between Serbia and Romania.
1919, Jul 26 – After agreement to partition Banat between Romanina and Serbia, Serbian troups leave Temesvár.
1919, Jul 28 – Romanian administration installed.
Following Regime: Romania
Scott Catalogue: (Hungary, Occupation Issues) #9N1-9N4, 9NB1, 9NJ1-9NJ3
Pick Catalogue: none
History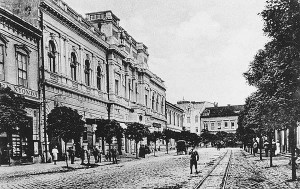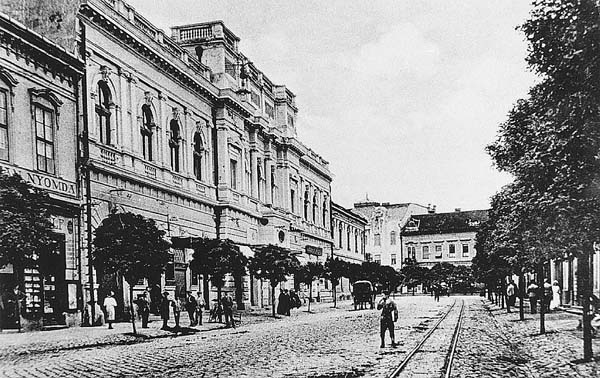 Temesvár (Timişoara) is the capital of the Banat region of what is now Romania. After the fall of the Austro Hungarian Empire, at the end of World War I many ethnic groups and factions, taking advantage of the uncertainty and turmoil, vied for control of lands formerly under the empire's control. In October, 1918, the Banat area proclaimed independence, declaring the formation of the Banat Republic. The newly formed government of Hungary recognized its independence; however two weeks later, Serbian troops invaded the region, thus ending any possibility of Banat's autonomy.
In Jan 1919, Serbia withdrew to the eastern part of the Banat (which included Temesvár), and French troops moved in to act as a buffer between the Serbian and Romanian troops in the region. Over the coming months it was agreed that Banat would be divided along ethnic lines, so on 26 July 26 1919, Serbian troops withdrew to the agreed boarders, and Romanian administration began in Temesvár / Timişoara. The region of Banat was divided between Romania and the Kingdom of Serbs, Croats and Slovenes (later Yugoslavia), with a small area near Szeged assigned to the newly independent Hungary. Later those borders were confirmed in the Treaty of Versailles and the Treaty of Trianon.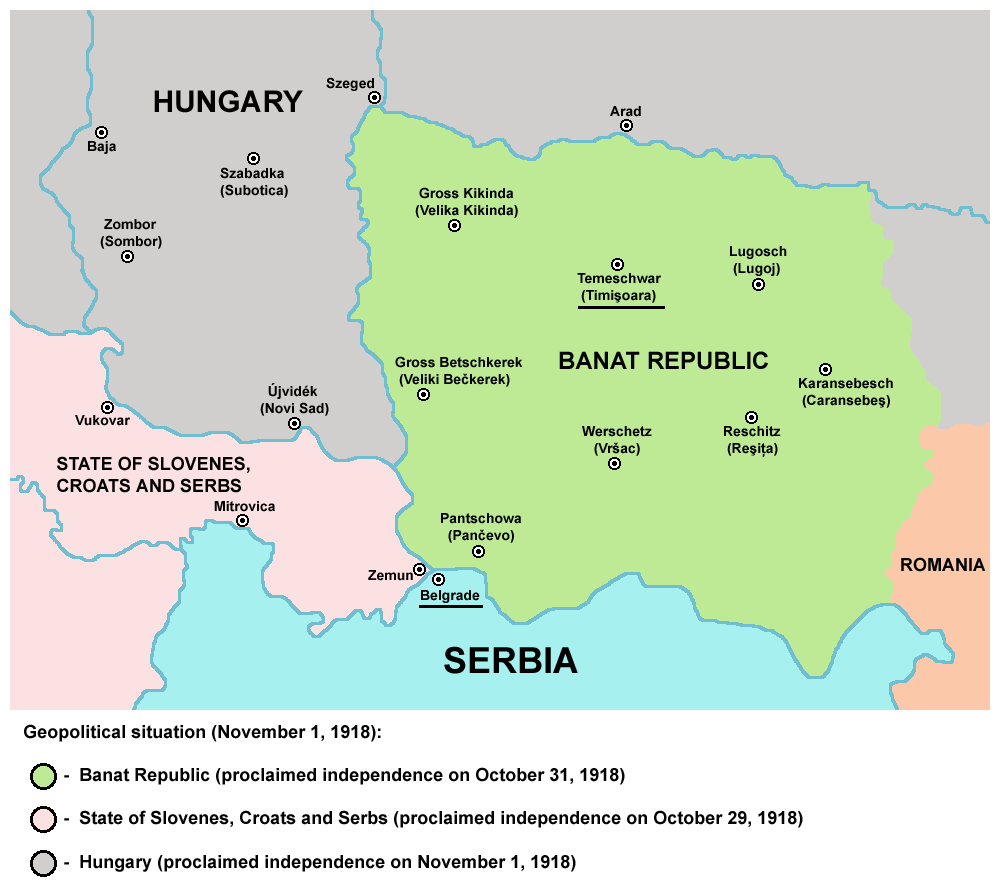 Stamps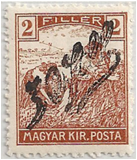 ALBUM
Known at the "Temesvár Issues", eight Hungarian stamps (four regular issues, one semi-postal, and three postage dues) were surcharged in black, blue or brown for use during the Serbian occupation of Temesvár and area. Serbian censoring offices were in both Temesvár and Sînnicolaul Mare. According to Scott, forgeries exist for of the inverted and color error surcharges.
Banknotes
No specific banknotes were issued for the occupation
Links
Article on the Hungarian Occupation Issues from Hungarian Stamp Exchange
Hungary after WW1 from Jim Jackson at Big Blue 1840-1940