ALBUM – view my Grand Duchy of Tuscany album
REGIONAL TRANSITION CHART – Italy prior to unification
Fast Facts
Region: Italy Area
Group: Italian States
Classification: Semi-Autonomous state (Austrian Empire)
Prior Regime: The Empire of France
Key Dates:
1569 – Elevation of Tuscany as a Grand Duchy
1807 – Became part of the French Empire
1815 – After the fall of Napoleon, became a Grand Duchy under the Habsburg Empire
1859, Apr – Collapse of the Duchy, and formation of a provisional government
1860, Mar 22 – Annexed into the Kingdom of Sardinia
1862 – Joined the Kingdom of Italy
Following Regime: Kingdom of Sardinia
Scott Catalogue: (Italian States, Tuscany) #1-23, PR1
Pick Catalogue: none
History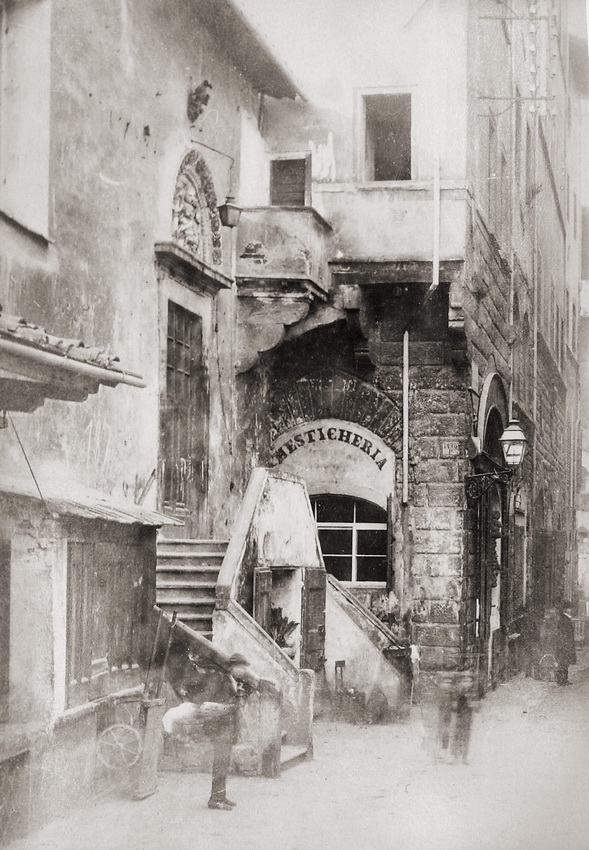 The Grand Duchy of Tuscany in central Italy is an area rich in history and culture. The area was essentially controlled by the powerful Medici family from the late 14th century from Florence, through the elevation of Tuscany to a grand duchy in 1569 until the death of Gian Gastone de'Medici in 1737. Tuscany was given to the Duke of Lorraine, who was married to Maria-Theresa of Austria. The French conquered Tuscany in the 1799 Italian campaign and the duke was dispossessed. The duchy was given to the Duke of Parma, who became the the King of a newly formed nation called Etruria (from the old Roman name for the land of the Etruscans). In 1807, Napoleon dissolved the Kingdom again and integrated it into France, turning it into three French départements: Arno, Méditerranée and Ombrone.
After Napoleon's downfall in 1814, Tuscany was restored to its Habsburg Grand Dukes. In 1815 the Duchy of Lucca was carved out of Tuscany as a temporary compensation for the Bourbons of Parma, until in 1847 where it was returned to Tuscany.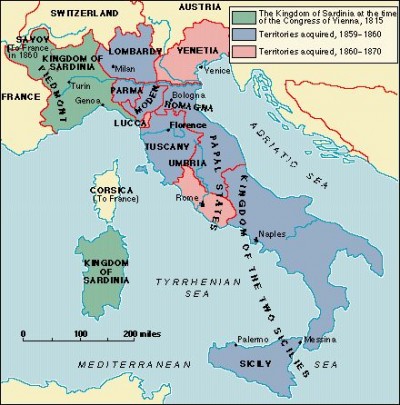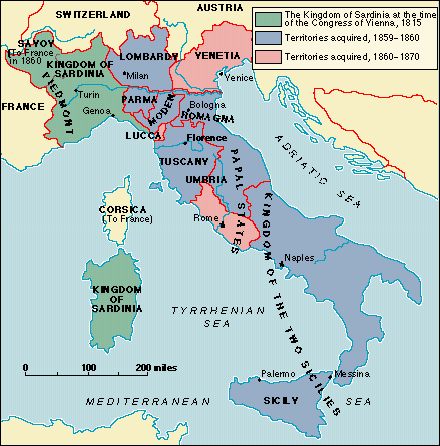 In a war against Austria, the Tuscan army demanded an alliance with the Sardinians in April 1859. The duke refused and fled to Bologna. A provisional government was formed on 27 April and the duchy joined with the Duchies of Modena and Parma in Dec 1859 to form the United Provinces of Central Italy, which was annexed by the Kingdom of Sardinia a few months later in March 1860. In 1862 The Kingdom of Sardinia became part of the Kingdom of Italy
Stamps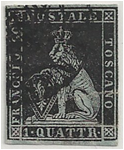 ALBUM
On April 1, 1851, Tuscany issued its first postage stamps depicting a lion with the coat of arms of Tuscany, it is often considered one of the more beautiful stamps of the era. These were printed at the Grand Ducal Printing Office in Florence. In July 1851, 2 additional denominations were issued and in 1852, Tuscany introduced a 1 quattrino stamp for mailing newspapers and a 60 crazie stamp for international use. The paper was lightly toned blue or gray and was watermarked with rows of the Crown of Tuscany between parallel lines. Between 1857 and 1859, most of the stamps were reissued in the same or similar colors, but printed on white paper with a watermark of intersecting curved lozenges and the words "II E RR POSTE TOSCANE".
After the disposition of the duke in 1859, a provisional government was formed and Tuscany joined the United Provinces. During this time, a new series of provisional stamps were issued on Jan 1st 1860, using the same border, but the lion was replaced with the arms of the House of Savoy.
In March 1860, Tuscany was annexed into Sardinia, after which Tuscany used the stamps of Sardinia, and in 1862, became part of Italy, and joined the Italian postal system.
Stamps of Tuscany have been extensively forged, many of high quality.
Banknotes
none
Links
Wikipedia Postage stamps and postal history of Tuscany
The Currency Collector on Italian Currency prior to unification