ALBUM – View my Upper Silesia album
Region: Germany / Poland Area
Group: League of Nations Plebiscite Areas
Classification: Plebiscite
Prior Regime: German Empire
Key Dates:

1919, Jun 28 – Treaty of Versailles signed
1921, Mar 20 – Plebiscite held in Upper Silesia
1922, May 15 – Final border negotiated by the League of Nations
Following Regime: Split across Germany and Poland
Scott Catalogue: (Upper Silesia) #1-47, O1-O53
Pick Catalogue: none
History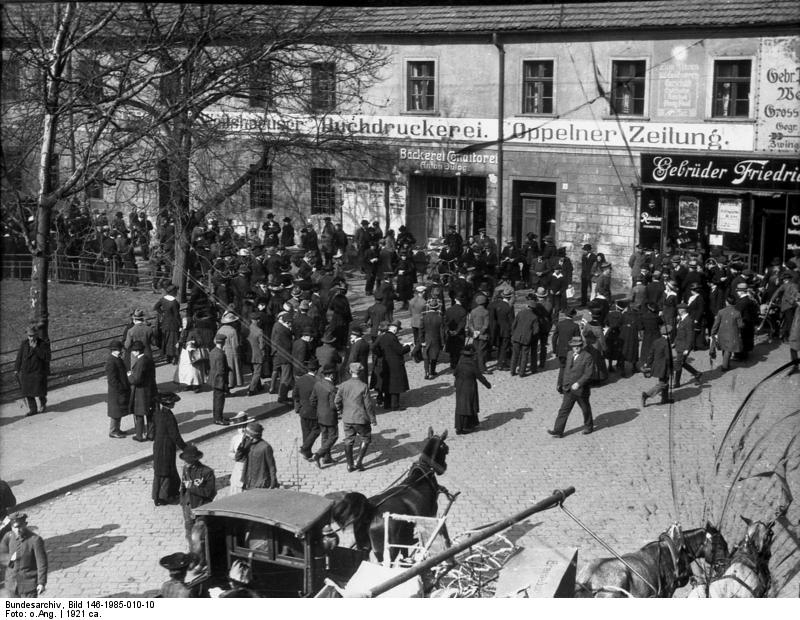 After the defeat of the German Empire in World War 1, the terms of surrender were ultimately agreed and codified in the Treaty of Versailles, signed on 28 June, 1919. The terms of the treaty required Germany to give up territory to neighbors in Europe as well as all of its foreign colonies in Africa and Asia. In the East Prussia area: a large portion of land would be given to the newly independent Poland, Danzig (Gdansk) would become a Free City, Memel (Klaipėda) was made a protectorate of the League of Nations (although Lithuania occupied and annexed the region in 1923), and Allenstein and Marienwerder were allowed to have a vote (or plebiscite) to determine whether they would become a part of Germany or Poland. To the north, Schleswig would conduct a plebiscite to determine whether it would be part of Denmark or Germany. To the West, Eupen and Malmedy would go to Belgium, Alsace and Lorraine would become part of France, and Saar would be administered by the French for the League of Nations, and referendum would be held 15 years later, in 1935 to determine their fate. To the southeast, Upper Silesia and Eastern Silesia also planned to conduct plebiscites to determine their fate.
Upper Silesia was a highly industrialized, mineral rich area in the far southeast of the German Empire and highly coveted by both Germany and Poland. The time leading up to the 20 Mar, 1921 plebiscite was marked by heavy campaigning, rioting and violence. Several uprisings of the Polish population erupted prior to the plebiscite. While the actual vote took place peacefully, the results were fairly equally divided and the violence intensified, requiring international troops to intervene.
Eventually the League of Nations negotiated a border agreed by both sides on 15 May, 1922.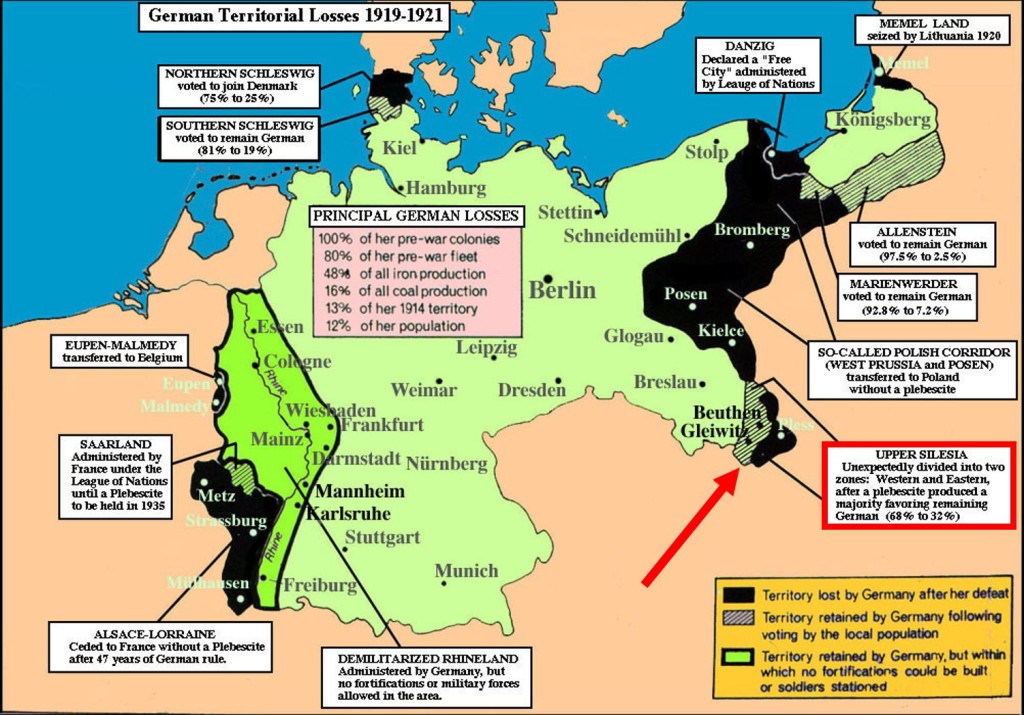 Stamps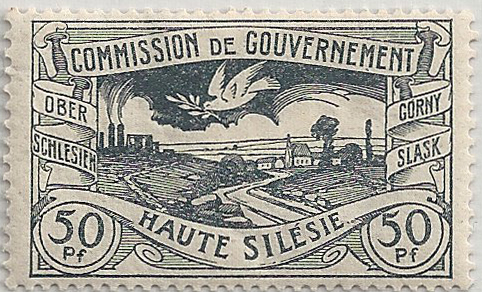 ALBUM
The first plebiscite stamps were issued on 20 Feb, 1920, were of a simple numeral design, with the name the region inscribed in three languages: (Fr:Haute Silese, Ger:Ober Schlesien and Pol:Gorny Slask) . From Mar-May, 1920, the stamps were surcharged with new values in black or red. Each surcharge has multiple types and errors such as doubles and inverts abound.
On 25 Mar, 1920, a set of 17 definitive stamps were issued depicting a dove with an olive branch flying over Silesia and ranged in denomination from 2½ pfennig to 5 marks. On the day of the plebiscite, the stamps were overprinted "Plebiscite / 20 mars 1921" in various colours to commemorate the event. On 6 March, 1922, the larger denominations of this set were surcharged with new values to cover higher postage rates caused by the rampant inflation.
Beginning in April 1920, Official stamps of Germany were overprinted "C.G.H.S." (Commission de Gouvernement Haute Silesie) for government use in the plebiscite region. These issues were used through Feb, 1922 and include variations in watermark, overprint orientation, and errors such as doubles and inverts.
Banknotes
Banknotes were not issued for the plebiscite, however notgeld (emergency money) was issued by many municipalities within the region.
Links
Upper Silesia Plebiscite – Issues of 1920-1922, Stamp Collecting World
Upper Silesia Plebiscite – Official Stamps, Stamp Collecting World
Upper Silesia from BRC Stamps