Jan 10, 2018
Michael Adkins
Welcome to the first issue of the DCStamps Investigator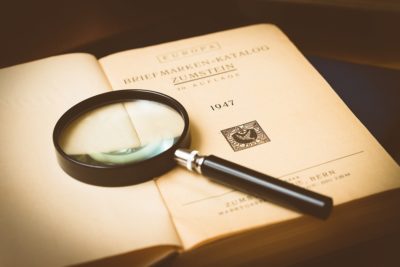 As we move into 2018, I promised to begin expanding and improving DCStamps.com. As part of that effort, I am beginning a quasi-weekly feature called the DCStamps Investigator. As the name implies, we will be investigating all things Dead Countries.
Each week, the DCStamps Investigator will delve into an interesting aspect of Dead Country collecting, such as revealing an important historical event, discussing the geography of an area, discovering the back story on a stamp or an entire set, learning to identify forgeries, understanding the currency, meeting influential individuals from the country, and much, much more. The purpose will be to help us develop a greater appreciation about our collections and our hobby.
As DCStamps has a large global audience, I know we have experts in many areas visiting this site. I want to hear from you, and would encourage everyone to share their knowledge. In fact, I would welcome well written posts to the DCStamps Investigator from our knowledgeable readers. Just leave a comment to the site, and I will contact you. Of course, acceptance depends upon content and quality.
Be assured, that this new feature will not replace the publishing of Country Histories, Michael's Albums and Transition charts, as they will continue to be a main focus of DCStamps. Rather, it allows us to drill down and expound on key aspects of Dead Countries that aren't covered in the articles.
I also would like to use the Investigator as a launch pad to creating a Dead Countries Specialty Group, but more on that later.
Plans for DCStamps in 2018
Here are some plans I have for this upcoming year at DCStamps.
Launch of the DCStamps Investigator – This is the first edition of a quasi-weekly blog related to Dead Country collecting. I say quasi-weekly, because some weeks I might be travelling, or publishing a dead country article, transition chart or album. Regardless, the goal will to publish a feature most weeks.
Thorough review of every published article at DCStamps. Since the launch of DCStamps,com in July 2012, article format, writing style and quality of research has changed considerably. Some of the older entries are fairly brief, and not up to current standards. For example, I have taken the Cape of Good Hope article offline for a complete overhaul. Also I will be reviewing all historical images and maps, and always citing sources unless they are in the public domain. Please be patient, this process will take a while a I continue to publish new articles as well.
Total site redesign. I am currently looking at various ways to redesign the site to better serve the content, and to prepare for anticipated future growth of the site.
Building the Foundation for a Dead Countries Specialty Group. – I announced a while back that I was investigating the creation of a Specialty group for Dead Countries. Unfortunately any effort stopped during my hiatus. I was encouraged to see that I had many people respond that they were interested in such a group, so this year, I would like to use DCStamps to help set the foundation for the group. More will be discussed in future editions of the Investigator.
I would love to hear from you, the DCStamps readers, what else would you like to see at the site?
A Word about Banknotes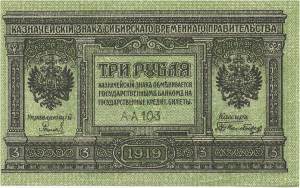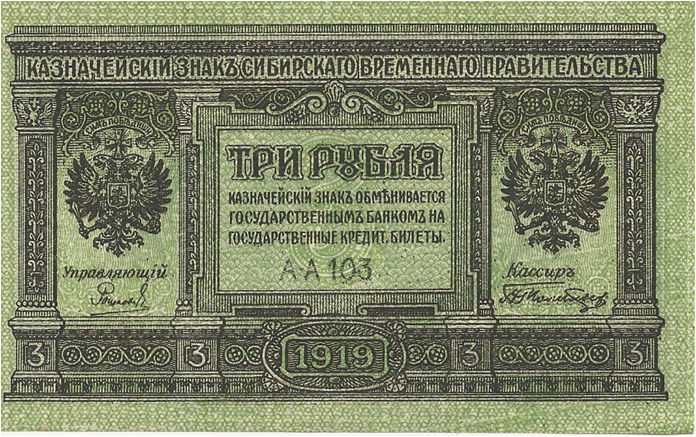 To be perfectly honest, although Banknotes are included in the purpose of DCStamps, I have little to offer on the subject. I suspect this won't change in the future. Although there will be some information, and I will continue to include Pick numbers in the Country histories whenever possible, collecting banknotes from dead countries is a very expensive and convoluted proposition.
While postage stamps were usually issued directly by the government of a country, banknotes are a little more complicated. Historically banknotes were often issued by banks, and not always with government approval. Even today, it can be complicated in some countries – take the United Kingdom. Pound Sterling Banknotes are issued by: the Bank of England, Bank of Scotland, Clydesdale Bank, Royal Bank of Scotland, Bank of Ireland, First Trust Bank, Danske Bank and Ulster Bank. There is disagreement on what is considered legal tender, but they are used across the UK. I welcome my UK readers to comment on the situation.
Change of DCStamps "end year"
Many of you might not have noticed, I have extended the DCStamps "ending year" from 1955 to 1959. This means that the site will now cover countries which ceased to exist before end of 1959. There are several reasons for doing this, but the most important are: 1) It finishes off the decade of the 1950's, making it a more logical end date, and 2) It allows me to include some areas which interest me that were just beyond the 1955 date. The International zone of Tangier is one example. I love a good spy story, and the city was such a den of espionage during its existence from 1924 – 1956.
Conclusion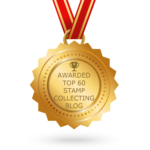 One final announcement. DCStamps has been listed on the Feedspot Top 60 Stamp Collecting Blogs and Websites for Philatelists. Shockingly we are currently listed as #9, even though the site wasn't well supported in 2017. While I am not about the numbers, I do wish to thank everyone who have supported the site and encouraged me along the way.
Well that is all for now. While this first issue didn't talk much about Dead Countries, I wanted to let all of you know what is planned in 2018.
I encourage everyone to leave comments below, with anything else you would like to see from the site.