DCStamps.com is a website based on collecting stamps and currency from countries which no longer exist — often defined as a "dead country". According to Linn's Stamp News, the definition of a dead country is "any area that has ceased existence and no longer produces postage stamps". Although my definition is somewhat different (see my definitions page), the spirit remains the same, a focus on collecting postage stamps and/or banknotes from countries, colonies, revolutionary entities or occupational forces which no longer exist (in my case, ending before 1956).
My name is Michael Adkins, and as an avid collector in this area, I have a fairly broad collection and knowledge of the subject. The purpose of this site is to share my interest in this specialty and begin documenting what can be a daunting area for collectors. While I enjoy the organizing and collecting aspect of the hobby, I find that understanding the people, the historical context, and the political situation of the country from where it came, provides huge insight into the individual pieces of history we collect.
Another purpose for this site is to begin organizing and sharing my personal collection. I read on a blog a while back about building a digital stamp album. This concept intrigued me as I can organize and display my collection where it can be viewed it in a meaningful fashion, while the actual items remain safely in my stockbook, without hinges, albums or over handling the specimens.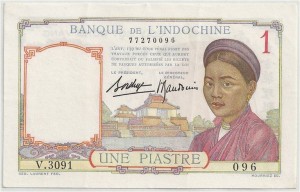 Making these digital albums involves 4 simple steps. 1) Designing a country by country album using PowerPoint, 2) Scanning the items in my collection into a .jpg format, 3) "Pasting" the scans digitally into the album, and 4) Converting the album into a .pdf format for easy display.
This site will always be "under construction". It will take quite a while to put together album pages for my entire collection, I plan to continually adding to my collection, and of course I am always learning new things about the history of a region or country.
Please feel free to explore the site, offer suggestions, ask questions, let me know of countries not on my list, or even debate my definitions of a "dead country".
Thank you for visiting.
Michael
Your comments are encouraged.