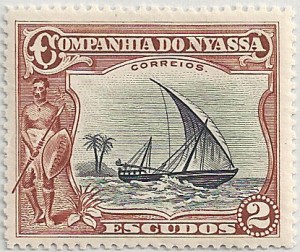 Welcome to DCStamps, a website designed as a resource for stamp and banknote collectors of countries which no longer exist — often defined as a "dead country". According to Linn's Stamp News, the definition of a dead country is "any area that has ceased existence and no longer produces postage stamps".
My definition of a Dead Country is somewhat different, see my Definitions page, the spirit remains the same, a focus on countries, colonies, revolutionary entities or occupational forces which no longer exist. Also, for this site at the moment, I have limited countries covered to those that ceased to exist by the end of 1959. This has been extended from 1955. Read more on my Dead Country List Page.
This site will continue to grow as new "dead countries" are added monthly. The goal is to eventually become an indispensable resource for collectors (or those just interested in understanding the history of the transition of nations).
If you want to contact me directly, drop me an email at: ILikeMaps@msn.com
WHAT'S NEW AT DCSTAMPS
WHAT YOU CAN FIND ON DCSTAMPS
DEAD COUNTRY HISTORIES (below) – A brief history of each "Dead Country" including the stamps and/or banknotes it issued. New country histories are added routinely.
DEFINITION OF A DEAD COUNTRY – A detailed working definition of a "Dead Country". Essentially it includes kingdoms, nations, colonies, occupational forces or revolutionary entities which ceased to exist. (I limit my collection to countries who "died" by the end of 1955.)
LIST OF DEAD COUNTRIES – A full list of "Dead Countries" which ceased to exist before the end of 1959. This list is frequently updated as new information is discovered.
REGIONAL TRANSITION CHARTS – A useful resource to understand the changes and transitions of nations with a designated region. Very useful for collectors – check them out!!
STAMP ALBUMS – My personal stamp/banknote albums for each of the "dead countries" which have been posted to date. I will continually add to this as I develop additional albums from my collection.
BANKNOTES – I am fairly new to collecting Banknotes, and this is a relatively sparse area at this time.
NORTH AMERICA AND HAWAII
Hawai'i, Kingdom (1810 – 1893)
Hawaii, Provisional Government (1893 – 1894)
Hawaii, Republic (1894 – 1897)
New Brunswick (1784 – 1867)  album only
Newfoundland (1548 – 1949)  album only
Nova Scotia (1713 – 1867)
Prince Edward Island (1769 – 1873)
CARIBBEAN ISLANDS
Danish West Indies (1754 – 1917)
SOUTH / CENTRAL AMERICA
Buenos Aries, Argentine State (1852 – 1861)  album only
Peru, Chilean Occupation (1881 – 1884)
Arequipa, Chilean Occupation of Peru (1881-1885)
Chala, Chilean Occupation of Peru (1884)
Chiclayo, Chilean Occupation of Peru (1884)
Huacho, Chilean Occupation of Peru (1884)
WESTERN EUROPE
Alsace & Lorraine, German Occupation – Franco Prussian war (1870 – 1872)
Belgium, German Occupation – WW1 (1914 – 1918)
France, German Occupation – WW1 (1915 – 1918)  album only
Eupen & Malmedy, Belgian Occupation – post WW1 (1919 – 1920)
Eupen, Belgian Occupation – post WW1 (1920 – 1925)
Malmedy, Belgian Occupation – post WW1 (1920 – 1925)
Alsace, German Occupation – WW2 (1940 – 1944)  
Lorraine, German Occupation – WW2 (1940 – 1944)  album only
GERMANY / POLAND AREA
Allenstein, plebiscite (1920)
Baden, Grand Duchy (1806 – 1871)
Bavaria, Kingdom (1806 – 1918)  album only
Bavaria, Revolution and Socialist Republic (1918 – 1919) album only
Bavaria, Free State (1919 – 1920) album only
Bavaria, Weimer State (1920 – 1921) album only
Berlin-Brandenburg, Russian Occupation – post WW2 (1945-1949)
Danzig Free State (1920 – 1939)
Danzig, German Administration – WW2 (1939 – 1945)
Polish Offices in Danzig Free State (1920 – 1939)
Germany, Empire (1871 – 1920)  album only
Germany, AMG Occupation – post WW2 (1945 – 1946)  album only
Marienwerder, plebiscite (1920)
North German Confederation (1866 – 1871)
Poland, German Occupation – WW1 (1914 – 1918)
Schleswig, plebiscite (1920)
Saxony, Kingdom (1806 – 1871)
Upper Silesia, Plebiscite (1920 – 1921)
ITALY AREA
Fiume (1919 – 1924)  album only
Italian Social Republic (1943 – 1945)
Naples, AMG Occupation of Italy – WW2 (1943 – 1944)
Trento and Trieste, Italian Occupation post WW1 (1919)  album only
Sardinia, Kingdom (1720 – 1861)  album only
Tuscany, Grand Duchy (1569 – 1860)
Sicily, AMG Occupation – WW2 (1943 – 1944)
BALTICS
Baltic Area (Ob Ost), German Occupation – WW1 (1916 – 1917)  album only
Central Lithuania (1920- 1922)
Klaipeda (Memel), Lithuanian Occupation (1923 – 1925)
Memel, French Administration (1920 – 1923)
CENTRAL / EASTERN EUROPE
Austria, Allied Occupation post WW2 (1945 – 1955)  album only
Eastern Silesia, plebiscite (1919 – 1920)  album only
Romania, Austrian Occupation – WW1 (1916 – 1918)
Temesvár, Serbian Occupation – post WW1 (1918 – 1919)
GREECE / BALKANS AREA
Bosnia & Herzegovina, Austro Hungarian Empire Occupation (1878 – 1908)
Bosnia & Herzegovina, Province of Austro Hungarian Empire (1908 – 1918)  album only
Dalmatia, Italian Occupation (1918 – 1922)
Janina, Italian Offices in the Ottoman Empire (1902 – 1914)  album only
Kavala / Cavalla, Greek Occupation – Balkan wars (1913)
Montenegro, Principality / Kingdom (1878 – 1916)
Epirus, Autonomous Republic (1914)
North Epirus, Greek Occupation in WW1 (1914 – 1916)
North Epirus, Greek Occupation in WW2 (1940 – 1941)
Salonika, Italian Offices in the Ottoman Empire (1908 – 1914)  album only
Scutari, Italian Offices in the Ottoman Empire (1909 – 1916)  album only
Western Thrace, Autonomous Government (1913)
Western Thrace, Inter-Allied Occupation (1919 – 1920)
Thrace, Greek Occupation (1920 – 1922)
AEGEAN / IONIAN ISLANDS
Castelrosso, Italian Dominion (1921 – 1943)
Cephalonia and Ithaca, Italian Occupation – WW2 (1941)
Corfu, Italian Occupation (1923)
Crete, Autonomous Government (1898 – 1913)
Crete, Austrian Offices (1903 – 1914)  album only
Crete, British Occupation (1897 – 1909)
Crete, French Occupation (1897 – 1909)
Crete, Italian Occupation (1897 – 1909)
Crete, Russian Occupation (1897 – 1909)
Crete, Theriso Revolution (1905)
Dodecanese Islands, Italian Occupation (1912 – 1923)
Ionian Islands, British Protectorate (1810 – 1864)
Ionian Islands, Italian Occupation in WW2 (1941 – 1943)
Lemnos, Greek Occupation (1912 – 1923)
Zakynthos (Zante), German Occupation – WW2 (1943 – 1944)
RUSSIA AREA
Armenia, Republic (1918 – 1920)
Aunus, Finnish Occupation (1919)
Azerbaijan, Republic – pre USSR (1918 – 1920)
Crimea, German Occupation – WW1 (1918)
Crimean Border Government (1918 – 1919)
Crimea, White Army Control (1919 – 1920)
Don Republic / Don Cossack Government (1918 – 1920)  album only
East Karelia, Finnish Military Administration (1941 – 1944)
Far Eastern Republic (1920 – 1922)
Georgia, Republic – pre USSR (1918 – 1921)
Kuban Cossack Government (1918 – 1920)
North Ingria (1920)
Priamur Provisional Government, Merkulov (1921 – 1922)
Priamur Rural Province, Gen. Diterikhs (1922)
Russian Armed Forces of the South, Gen. Denikin (1919 – 1920)
album only
Russian Army of the North, Gen. Rodzianko (1919)  album only
Russian Army of the Northwest, Gen. Yudenich (1919)
Provisional Government in Siberia, Adm Kolchak (1918 – 1919)
Trans-Baikal Region under General Semyonov (1920)  album only
Transcaucasian Socialist Federative Soviet Republic (1922 – 1936)
Wrangel's Army (1920 – 1921)
OTTOMAN EMPIRE AREA
Cilicia, French Occupation (1918 – 1921)
Constantinople, Italian Offices in the Ottoman Empire (1908 – 1923)  album only
Hatay State (1938 – 1939)
Ottoman Empire, Greek Occupations – Balkan/Greco-Turkish wars (1912 – 1923)  album only
Ottoman Empire, Polish Offices (1919 – 1922)  album only
Dardanelles, Russian Offices in the Ottoman Empire (1774 – 1914)  album only
Kerassunde, Russian Offices in the Ottoman Empire (1774 – 1914)  album only
Rizeh, Russian Office in the Ottoman Empire (1774 – 1914)
Smyrna, Italian Offices in the Ottoman Empire (1908 – 1923)  album only
Thessaly, Ottoman Occupation (1897 – 1898)
Trebizonde, Russian Offices in the Ottoman Empire (1774 – 1914)  album only
MIDDLE EAST
Alaouites (Alawite State), French Mandate (1924 – 1930)
Hejaz, Kingdom (1916 – 1925)
Latakia, French Mandate (1930 – 1936)
Jerusalem, Italian Offices in the Ottoman Empire (1908 – 1914)  album only
Palestine, British Occupation (1918 – 1920)
Palestine, British Mandate (1920 – 1948)  album only
Rouad, Ile (1916 – 1920)
NORTH AFRICA
Cyrenaica, Italian Colony (1919 – 1934)
Cyrenaica, Emirate (1949 – 1951)
Fezzan-Ghadames, French Occupation (1943 – 1949)
Fezzan, French Occupation (1949 – 1951)
Ghadames, French Occupation (1949 – 1951)
Tripolitania, Italian Colony (1922 – 1934)
WEST / CENTRAL AFRICA
Lagos, British Colony (1862 – 1906)  album only
Niger Coast Protectorate (1893 – 1900)
Northern Nigeria Protectorate (1900 – 1914)
Oil Rivers Protectorate (1885 – 1893)
Southern Nigeria Protectorate (1900 – 1914)
Ubangi-Shari-Chad (1910 – 1920)  album only
Ubangi-Shari (1920 – 1934)  album only
EAST AFRICA / MADAGASCAR
Sultanate of Anjouan (1886 – 1912)
German East Africa (1885 – 1919)
Ethiopia, Italian Occupation (1935 – 1936)
Obock, French Colony (1884 – 1896)
Oltre Giuba (Trans-Juba), Italian Colony (1924-25)
SOUTHERN AFRICA
Cape of Good Hope (1815 – 1910)
Kionga Triangle, Portuguese Occupation – WW1 (1916 – 1919)
Mozambique Company (1891 – 1949)
Natal (1843 – 1910)  album only
Nyassa Company (1891 – 1929)
Orange Free State (1854 – 1902)
Orange Free State, British Occupation (1900 – 1902)
Orange River Colony (1902 – 1910)
Quelimane, Portuguese Colonial Province (1913 – 1920)
Tete, Portuguese Colonial Province (1913 – 1920)
Zambezia, Portuguese Colonial Province (1894 – 1920)
Zululand, British Colony (1887 – 1897)
INDIA AREA
Alwar, Princely State of India (1803 – 1948)
Bahawalpur, Princely State of India (1833 – 1947)
Bahawalpur, Princely State of Pakistan (1947 – 1955)
Cochin, Princely State of India (1835 – 1949)  album only
Faridkot, Princely State of India (1763 – 1886)  album only
Gwalior, India Convention State (1787 – 1947)  album only
Hyderabad, Indian Princely State (1798 – 1948)
Jhalawar, Princely State of India (1838 – 1949)  album only
Sirmoor, Princely State of India (1815 – 1948)
Wadhwan, Princely State of India (1740 – 1947)  album only
CHINA AREA
China, Russian Offices in Imperial China (1886 – 1920)  album only
Foochow, China Treaty Port (1895 – 1896)  album only
North China, Japanese Occupation (1942 – 1945)  album only
North China – Honan, Japanese Occupation (1941 – 1942)  album only
North China – Hopei, Japanese Occupation (1941 – 1942)  album only
North China – Shansi, Japanese Occupation (1941 – 1942) album only
North China – Shantung, Japanese Occupation (1941 – 1942) album only
Kiautschou, German Colony (1897 – 1914)
Kwangtung, Japanese Occupation (1942 – 1945)  album only
Manchukuo (1932 – 1945)
Mengjiang (Inner Mongolia), Japanese Occupation (1936 – 1945)
Shanghai and Nanjing, Japanese Occupation (1942 – 1945)  album only
FAR EAST
Annam & Tonkin (1883 – 1887)
Borneo and the Great East, Japanese Occupation (1942 – 1945)
Cochin China, French Colony (1864 – 1887)
Java, Japanese Occupation (1942 – 1945)
Korea, Japanese Offices (1876 – 1905)
Labuan, British Colony (1846 – 1906)
Netherlands Indies / Dutch East Indies (1801 – 1948)  album only
Philippines, Japanese Occupation in WW2 (1942 – 45)
Straits Settlements (1867 – 1946)
Sumatra, Japanese Occupation (1942 – 1945)
AUSTRALIA / SOUTH PACIFIC
British New Guinea (1884 – 1906)
German New Guinea (1884 – 1914)
Papua, Australian Administration (1906 – 1949)  album only
Western Australia (1832 – 1901)   (album only